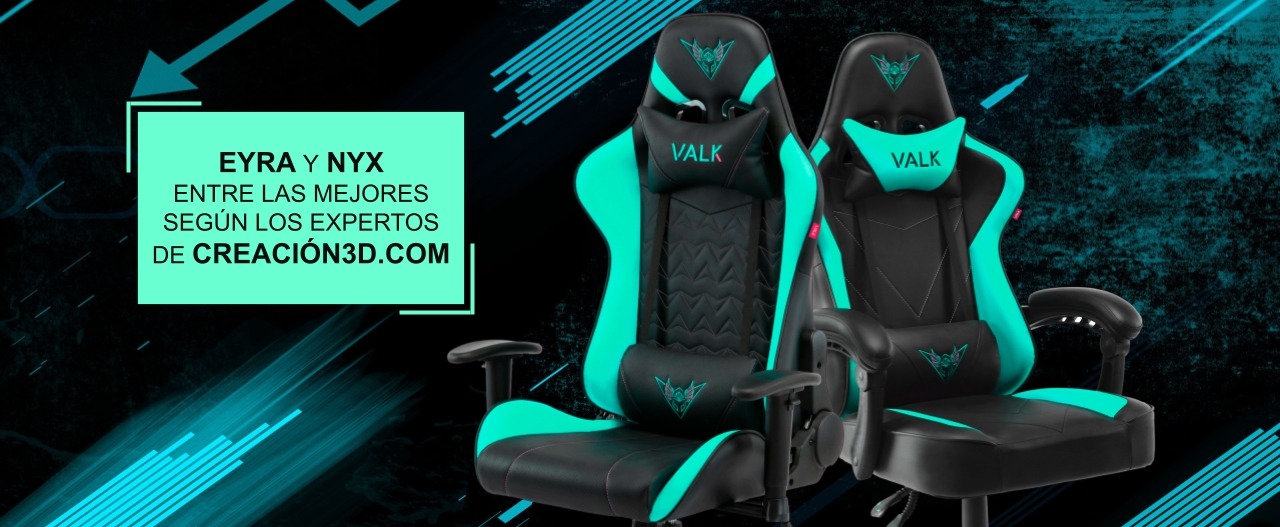 Our NYX and EYRA chairs have received several awards in their first year and have been among the best in the rankings of best chairs, some specialised in the field of video games, and others from more general sectors of office furniture or technology.
Today we want to mention a site that touches on a universe, 3D printing, that particularly fascinates us. We believe it will play a very important role in the future as its efficiency and possibilities improve. The site in question is called CREACION3D, and it stands out because in addition to educating and informing about the world of 3D creation, it also publishes interesting buying guides for related products, such as desk chairs, for example.
In this sense, the CREACION3D team, taking advantage of its experience and knowledge in product design, wanted to make the task of choosing a chair as easy as possible for its readers, and has done so in the form of a ranking.
We are proud that our NYX chair is the second best gamer chair, only behind the renowned Corsair T3 Rush: https://creacion3d.com/mejores-sillas-gaming/
And also that EYRA has been named the best cheap gaming chair, beating competitors in terms of quality-price: https://creacion3d.com/sillas-gaming-baratas/
We keep adding up, we keep growing. We came to claim another way of doing things, to offer quality chairs with a different design, and above all to do it from gamer to gamer, without intermediaries, and with a Spanish seal. We are The Resistance!