Now with 20% discount + Mousepad XXL free + 5€ on Steam
Spacious and comfortable
"After using it for a few weeks I can say that it is comfortable and not too hot. I like the fact that the arms go with it when you recline the backrest, it's amazing. The design is very nice, the mint colour and the design of the brand are top notch. I totally recommend this chair. The guys who created this brand are doing a great job and they deserve the 5 stars!"
Source: MediaMarkt
Model: Eyra
Service of 10.
"The chair is beautiful. Very comfortable and sturdy. The height is perfect for me: I'm 1.70 m tall and the neck cushion is right at the height of my neck. The chair itself is high off the ground, but for me that's another plus, I like to be upright and straight.
And best of all: the service and customer care. I couldn't be happier with the brand. If there were more stars, I would give them."
Source: Web VALK
Model: Freya
Comfortable and robust
"After 10 days of use I have no complaints about the chair.comfortable and sturdy.at the moment it is not very hot, with heating at home, we will have to wait for the summer.I recommend it 100 per 100"
Source: Amazon
Model: Gaia
Genial
"I bought the nyx model and the truth is that I am very happy with the purchase, easy to assemble and super comfortable. I had a problem when the chair arrived but talking to technical support they solved the problem super fast so everything was great. I recommend them 100%"
Source: Web VALK
Model: Nyx
Beautiful, comfortable, good materials and very eye-catching.
"I have purchased 2 units of this chair for my children and they are great, very comfortable for both gamer and study use. One of them arrived defective and after writing to the seller, they replaced it without any problem in 2 days, super fast and effective, no complaints about it and the kids, delighted."
Source: PcComponentes
Model: Skadi
Quality, comfort and after-sales service.
"Good quality chair, very comfortable. The viscoelastic cushions are outstanding. Very important is the customer service because, in my case, the wheels did not rotate correctly due to a problem with the base of the chair. I contacted them via email and they replied the same day and solved the problem quickly by sending me a new base."
Source: PcComponentes
Model: Freya
Just the chair I was looking for
"I was looking for a chair for a long time and none of them convinced me until I came across a review that spoke well of the brand and I decided to do some research and it was the best decision I could make. It is a great quality chair, very comfortable and I love the colour."
Source: Web VALK
Model: Eyra
Large and comfortable, with good quality materials and design
"A real gaming chair. It takes less than 1 hour to assemble and you have official tutorials on how to do it on Youtube apart from the manual that comes with it. It's sturdy, you can tell it's made with good materials. The chair is huge, neither too soft nor too hard, in the perfect spot, I can even cross my legs (having them wide) and it is padded along with the backrest and armrests. The backrest can be tilted all the way back, so you can adapt it to your liking. At home we are between 1.70 and 1.85 and the chair suits us perfectly. And if that wasn't enough, they give you an xxl mousepad along with a challenge with Steam credit. My 10 to Valk Gaming."
Source: PcComponentes
Model: Eyra
The best value for money chair
"The chair has been one of the best purchases I have made on Amazon in a long time. I was looking for a chair that had all the features I was looking for at a reasonable price, and after a lot of searching I found this chair. The value for money is unbelievable, not only does it get you through the day but it is also very easy to assemble.
Without a doubt, the valk chair is great and you can't go wrong with the mat and the 5 euros from Steam. The chair has become one of the most important items in my set up. Very happy to have bought it and very proud to have trusted this company."
Source: Amazon
Model: Nyx
ComfortDesignPrice
"It's the first chair I've bought of this type, and I'm quite happy with it. I chose the RGB basically because it's all black and quite elegant. The only downside I see is that the armrests have play on the sides, which I don't know if it's normal, but as it doesn't affect me in any way I still give it a 5/5."
Source: PcComponentes
Model: Skadi
Very comfortable

"Perfect, just what I was looking for. It looks very sturdy, the chair is very comfortable and between the cushions, the different positions you can place the backrest and armrests and the hardness adjustment you can adjust it just to your liking. The upholstery, although not made of fabric, doesn't seem to be a problem in the hot months, it's soft and doesn't stick to you like in others.
The assembly is very simple and they have videos where you can see step by step if any of the instructions are not clear."
Source: Amazon
Model: Gaia
The Spanish Secretlab
"It is frankly a very elegant and well finished chair. It has a similar look to the Secretlab, but for my taste this one is nicer, and of course, it's half the price! Proof that those are all marketing. And also from a Spanish company, I totally recommend it!"
Source: MediaMarkt
Model: Freya

WELCOME TO THE RESISTANCE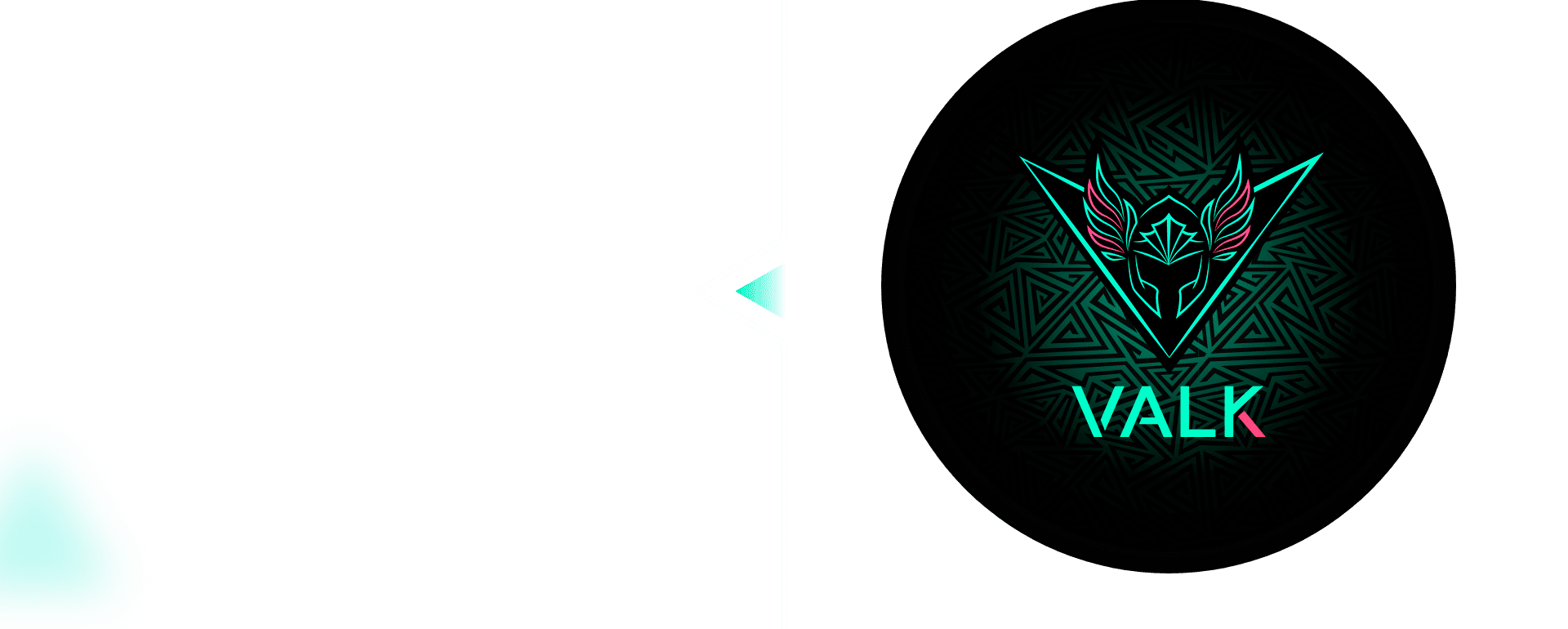 To give you the best experience, each VALK chair is sold directly to you.
That way, you enjoy better response time and great discounts.