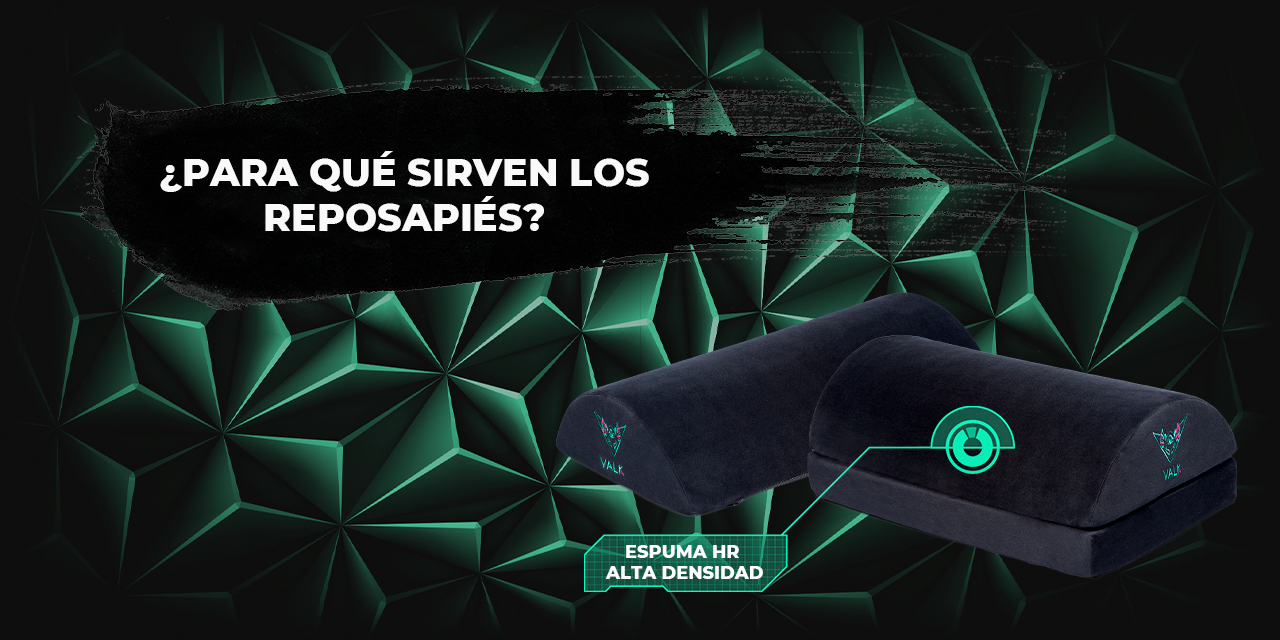 Nowadays gamer chairs with footrests are in fashion, we find many models and prices, but is the gaming footrest a useful accessory for the setup? It may seem a dispensable element or a whim, but the truth is that a good gamer footrest is a highly recommended accessory.

Long hours sitting in front of the PC can take its toll on us, resulting in fatigue, poor circulation or muscle tension. That is the main reason why we choose a gaming chair because, apart from aesthetics, we seek to improve our ergonomics and get a comfortable posture when playing.

But how many of you check the measurements of the chairs along with the size of your desk before making the purchase? I'm sure very few do. Often, when you have the chair assembled, you realize that either the armrests are not at the same height as your desk or that your feet do not reach the floor. The solution? A footrest.

As experienced gamers and gaming chair experts, we know that it is more complicated than it seems to find the ideal posture in which your feet are completely flat on the floor and your ankles and knees are at a 90º angle, while you are seated in the chair with your back touching the backrest.

For all these reasons, VALK has developed OSMA, a footrest for gamers designed in Spain, adjustable in 3 positions up to a maximum height of 15 cm. It is filled with high density HR foam and made with a soft velvet cover, removable and washable. In addition, the base is made of non-slip material.

A simple and practical accessory that will help you maintain a correct posture, providing that extra height to play comfortably. Over time, you will notice less fatigue, better circulation in your legs and less back pain. It is no coincidence that in offices it is a widely used accessory.

If you notice that something is still missing in your setup to be in the perfect posture, maybe a footrest is what you need. A gamer accessory underestimated to date that will mean a small investment, but that can solve many problems and can also last for many years.
Comments (0)
No comments at this moment